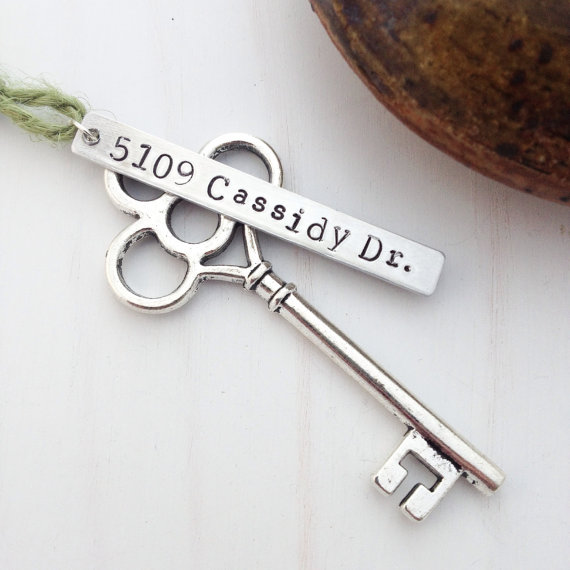 Every Christmas I buy a new ornament to add to our collection. OK. I usually buy a lot more than that, but this one in particular has a purpose other than just being pretty. The "official" ornament's intention must have some sort of significance to an event that happened during the year. For instance, when we took a trip to Seattle I bought this ferry. Last year we got a little obsessed with eating oysters, and the year before that we started using kettlebells at our gym and Etsy had just the thing to commemorate all of those single-arm swings and TGUs.
This year we bought a house, but instead of buying an ornament with a house on it — boring — I found a very elegant skeleton key that you could have personalized with your home address. Spoiler alert: this picture is not of my address. If you happened to have purchased your first home as well then I'd definitely suggest hanging one of these on your tree.
PS: The oyster ornament can be purchased here and the kettlebells are available here.