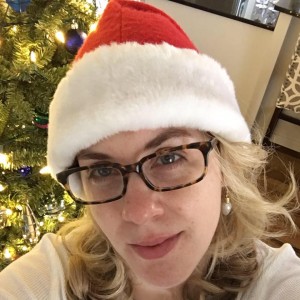 Hello, my name is Erin and I have a tiny bit of a Christmas problem. However, I have a sneaking suspicion (especially given the number of holiday pins I see each day in my Pinterest feed) that I'm not the only one. So welcome fellow Christmas lovers!
Believe it or not I've been blogging on various domains and services since 1999. Back then the buzz word was "journaling" though, not blogging, and I had a strong tendency towards drama and over-shares. Thankfully over the years I've learned to reign in the types of things that I talk about online.
I grew up in Maine, best known for lobsters, blueberries, and blizzards that will bury your car until Spring. After college I lived in the exceptionally picturesque itty bitty city of Portland, Maine. Then I moved to Boston and lived in Brookline, Cambridge, and Lexington. I also spent some time in San Francisco before deciding that I was truly a New England girl at heart. Recently I've purchased a home in Portland so it's all come full circle.
I live with my partner CK, an adorable orange cat named Watson, and an eerily smart grey tabby, Dexter, whom I fear is secretly a person, meows like a dinosaur, and can open doors.
I have other blogs as well in various states of neglect.Feel free to check out the archives: