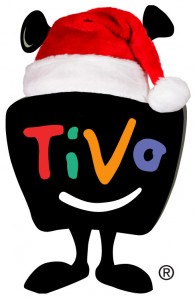 Hindsight: All I Want For Christmas Is You (Note: I'm SO excited for this one. I LOVE this show).
Season 1, Episode 9
Wednesday, March 4, 2015 at 10:00 PM [VH1]
Synopsis: Lolly wants to get over Kevin by throwing a party; Thermal's release is a success; Kevin does something that may force history to repeat itself.
The Fresh Prince of Bel-Air: Twas the Night Before Christening
Season 4, Episode 13
Wednesday, March 4, 2015 at 4:00 PM [BET]
Synopsis: Five years into the future Uncle Phil tells Nicky about his Christmas christening. Guest stars Boyz II Men.
Downton Abbey: A Mooreland Holiday
Season 5: Episode 9
Currently Streaming on PBS.Org
Synopsis: After a shooting party at a castle in Northumberland, the Crawleys return to Downton for the Christmas holiday.
The Big Bang Theory: The Clean Room Infiltration
Season 8, Episode 11
Thursday, March 5, 2015 at 9:00 PM [CBS]
Synopsis: Leonard and Wolowitz clash over a work emergency; Amy throws a Victorian Christmas party which Sheldon resents.
Bridget Jones's Diary
Movie: 1 hour, 38 minutes [2001]
Currently Streaming on Netflix
Synopsis: This clever tale of Bridget Jones's odyssey from Mr. Right-here-right-now to Mr. Right delivers a glimpse into the inner workings of the female mind.
Note: While not a "traditional Christmas" film, I watch this movie every Christmas and there's plenty of holiday scenes bookending the storyline. Plus, who doesn't love Mr. Darcy's reindeer jumper.