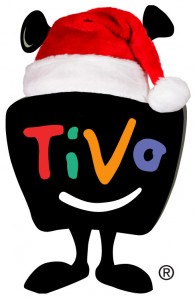 Dr. Seuss' How the Grinch Stole Christmas
Movie: 1 hour, 50 minutes [2000]
Tuesday, February 24, 2015 at 8:00 PM [STZK]
Synopsis: A curmudgeon living atop Mount Crumpit sets out to quash the yuletide preparations of the Christmas-loving Whos of Whoville.
Frasier: Perspectives on Christmas
Season 5, Episode 9
Thursday, February 26, 2015 at 10:00 AM [Lifetime]
Synopsis: On a massage table, everyone gets a chance to work out tensions caused by Christmas just past by telling their version of events.
Will & Grace: All About Christmas Eve
Season 5, Episode 11
Thursday, February 26, 2015 at 3:30 PM [WE]
Synopsis: Christmas Eve merriment turns sour for Will, riled by Grace's capricious requests that keep him from partying with Jack and Karen.
Married…With Children: Christmas
Season 7, Episode 12
Friday, February 27, 2015 at 6:30 AM [TBS]
Synopsis: Mall Santa Al recalls Christmases past, when he avoided giving gifts to the family, who've united to get what they want.
The Simpsons: White Christmas Blues
Season 25, Episode 8
Friday, February 27, 2015 at 11:30 PM [FXX]
Synopsis: Springfield turns into a winter wonderland filled with yuletide revelers when snow blankets the town as a result of the nuclear-power plant springing a leak, so Marge turns their abode into boardinghouse.