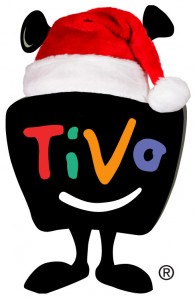 Uh-Oh! There's seriously nothing of holiday note (in my opinion) on TV this week. Let's all blame Valentine's Day… So how about I share 5 fantastic festive episodes from Netflix for this weeks's picks. Sound good?
The Wonder Years: A Very Cutlip Christmas
Season 4, Episode 9
Netflix Streaming [February 2015]
Synopsis: While at the mall, Kevin is surprised to find gym coach Cutlip playing the seasonal job of Santa Claus. When Cutlip realizes that Kevin knows, he gives him preferential treatment in gym class in hopes that Kevin won't tell his secret.
Cedar Cove: Homecoming 
Season 1, Episode 13
Netflix Streaming [February 2015]
Synopsis: The Christmas Season has arrived in Cedar Cove and though Jack and Olivia are happy to be reunited, Jack is desperate to talk to his still-missing son Eric about Eric's impending fatherhood. Meanwhile, Justine is asked to help the FBI make a case against Warren and Grace tries to heat up her relationship with Cliff
Ghost Whisperer: Holiday Spirit
Season 3, Episode 10
Netflix Streaming [February 2015]
Synopsis: Melinda deals with a ghost who thinks he's Santa Claus, and his motives may not be pure.
Eureka: O Little Town
Season 4, Episode 10
Netflix Streaming [February 2015]
Synopsis: Sheriff Carter relates a Christmas story in which the defensive field malfunctions trapping everyone in town for the holiday. So Fargo throws a big party, unaware that the town is shrinking. All from a quest for the perfect fruitcake.
Grey's Anatomy: Grandma Got Run Over by a Reindeer
Season 2, Episode 12
Netflix Streaming [February 2015]
Christmas hits Seattle, with Izzie caring for a man who fell from his roof while hanging decorations. Meanwhile, Cristina helps perform a heart transplant on a depressed boy, and George has to contend with the family from Hell.