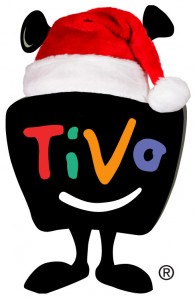 Even when it isn't Christmas time I still religiously check my "Christmas" wishlist on the TiVo. Not sure how to make a wishlist for you favorite holiday key words? Let me just direct you this way.
In the meantime, here are 5 festive flicks to look out for this week:
Veronica Mars: An Echolls Family Christmas
Season 1, Episode 10
Monday, February 2, 2015 at 6:00 PM [PIVOT]
Synopsis: Veronica searches for a thief when Weevil's poker winnings disappear after a game at Logan's place. Guest stars Harry Hamlin, Lisa Rinna.
House Hunters: Christmas-Obsessed Woman Wants Yule Palace in Chicago
Season 96, Episode 11
Monday, February 2, 2015 at 6:00 PM [HGTV]
Synopsis: A woman who is obsessed with Christmas has the holiday on her mind when searching for a home, while her husband focuses on finding a budget-friendly, contemporary place to live in Chicago.
How to Get Away with Murder: Best Christmas Ever
Season 1, Episode 11
Thursday, February 5, 2016 at 10:00 PM [ABC]
Synopsis: After holiday break, the students are questioned by police about Sam's death; Annalise tries to behave normally and takes on a new client who is in the mob.
The Big Bang Theory: The Cooper Extraction
Season 7, Episode 11
Thursday, February 5, 2015 at 10:30 PM [TBS]
Synopsis: While Sheldon is in Texas, the rest of the gang realize how much he has changed their lives as they decorate the apartment Christmas tree.
Gilmore Girls: Forgiveness and Stuff
Season 1, Episode 10
Saturday, February 7, 2015 at 1:00 AM [ABCFamily]
Synopsis: Lorelai is hurt when she is excluded from her parents' Christmas bash, but she rushes to the hospital after her father collapses at the party.
Note: All times are EST.