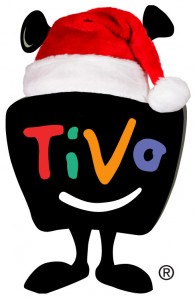 Even when it isn't Christmas time I still religiously check my "Christmas" wishlist on the TiVo. Not sure how to make a wishlist for you favorite holiday key words? Let me just direct you this way.
In the meantime, here are 5 festive flicks to look out for this week:
This Christmas
Friday, January 30, 2015 at 7:00 PM [BET]
Synopsis: A matriarch assembles her brood for their first holiday reunion in four years, but secrets come to light and family ties become strained. PS: IDRIS ELBA alert. 
Frasier: Mary Christmas
Season 8, Episode 8
Saturday, January 31, 2015 at 1:30 AM [Hallmark]
Synopsis: Frasier appears more jealous than jolly when he co-hosts Seattle's Christmas parade with his radio rival, Dr. Mary (Kim Coles); Niles and Daphne open their gifts early; and beer adds to Martin's holiday cheer.
National Lampoon's Christmas Vacation
Saturday, January 31, 2015 at 1:30 AM [IFC]
Synopsis: A family host their dysfunctional relatives for the holiday as the dad contends with spontaneously combusting Christmas lights and temperamental trees while anticipating the arrival of his annual bonus.
Doctor Who: Last Christmas
Season 8, Episode 13
Saturday, January 31, 2015 at 10:15 PM [BBC]
Synopsis: The Doctor, Clara and Santa Claus go on a dangerous sleigh ride through space and time.
Mad Men: Christmas Comes but Once a Year
Season 4, Episode 2
Sunday, February 1, 2015 at 7:00 AM [AMC]
Synopsis: The agency's Christmas party is nearly spoiled by the late arrival of a surprise and not-so-welcome visitor.
Note: All times are EST.