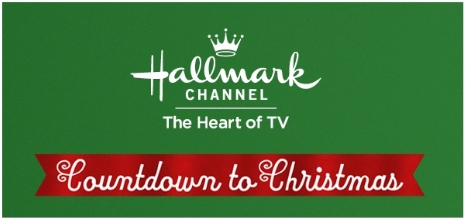 Hallmark has 25 or so new Christmas movies premiering this year. They actually start playing reruns tonight at 10:00 PM on both of their channels. I have no idea why certain movies debut on the original channel and a handful show-up on Hallmark Movies & Mysteries but rest assured if you want to watch something with sleigh bells and candy canes before December you won't have any issues.
Let's be honest for a second, a lot of these films are not going to appeal to everyone. By no means do I like all of Hallmark's movies. I also get a little annoyed that so many of them have really uninventive titles. It's like they're going for SEO instead of what the story is actually about, but every year they produce a few solid story lines with strong casting and particularly well done holiday decorations. I really only have the synopsis to go on for most of the new 2016 movies (I think a lot of them are actually still in post production) but below I'll try to predict which ones I think are going to be your best bet for a feel good Christmas TV experience.
I think you may want to DVR:
The Mistletoe Promise
Premieres: Saturday, November 5th at 8/7c
Channel: Hallmark
I hesitate on this one a bit because I'm not a Richard Paul Evans kind of girl and this is based on one of his books. However, the set pics look like they have pretty sparkly decorations and Jamie King was adorable in Hart of Dixie so let's give it a whirl.
Every Christmas Has a Story
Premiere: Saturday, November 12th at 8/7c
Channel: Hallmark
The plot doesn't really excite me very much but I love Aunt Becky (Lori Loughlin) and it also stars Colin Ferguson, from Eureka, who apparently is dressed like an elf at some point. Seems like a good enough reason to me.
My Christmas Dream
Premiere: Saturday, November 19th at 8/7c
Channel: Hallmark
Here's a great example of one of those uninspired titles…My Christmas Dream...that's all they've got? Anyway, Danica McKeller (The Wonder Years) stars and Danica also happens to be in one of my favorite made-for-tv movies, Love at the Christmas Table. I really admire the work she does outside of acting helping to educate and encourage little girls to love math so I'm watching this. Bonus: soap opera queen Deirdre Hall apparently plays her boss. Hopefully, a very glamorous, exacting, and slightly mean one.
A Nutcracker Christmas
Premiere: Saturday December 10th 8/7c
Channel: Hallmark
This is the movie I'm the most excited for. Amy Acker is so good in everything she does, plus she's part of the Whedonverse. We also have real ballet dancers, death, betrayal, and romance to look forward to. I kind of wish it was on Lifetime though so something really scandalous would happen, but I'm sure Hallmark will whip up a suitable happy ending instead. Many ballet dancers also sort of dislike dancing in The Nutcracker so let's see if any of them betray their misery on screen.
A Heavenly Christmas 
Premiere: Saturday, November 26 at 8/7c
Channel: Hallmark
This is the Hallmark Hall of Fame film this year so it will undoubtedly have been graced with a larger budget and higher production values. It also stars Charlotte from Sex in the City, Eric McCormick (Will & Grace) and Shirley MacLaine. As those folks are all very well known and accomplished actors I think the whole Christmas-angel-helps-struggling-musician thing will work. We'll see.
Journey Back to Christmas
Premiere: Sunday, November 27th at 8/7c
Channel: Hallmark
Here we have DJ Tanner in period costumes, everyones' favorite dad, flight instructor, and/or sheriff, Tom Skerritt, Kate Hudson's super hot brother (Oliver Hudson) and time travel. If you added in a Tardis this could totally be on the BBC. Candace Cameron is always a strong contender when picking Christmas movies so you have to watch this one whether you want to or not.
Broadcasting Christmas
Premiere: Wednesday November 23rd at 8/7c
Channel: Hallmark
You've probably realized at this point that my benchmark for deciding what to watch is based on total nonsense. Therefore, I have absolutely no problem telling you that I don't have any other reason for you to check out this movie other than the fact that it stars Melissa Joan-Hart and I've watched Holiday in Handcuffs approximately 1000 times in my life. That should really be enough. Don't you think?
The Sound of Christmas
Premiere:Sunday, December 11th
Channel: Hallmark Movies & Mysteries
Do you watch The Librarians? If so, then you definitely know who Lindy Booth is and you'll absolutely want to watch her play a piano teacher. Lindy is essentially what would happen if champagne bubbles came to life.